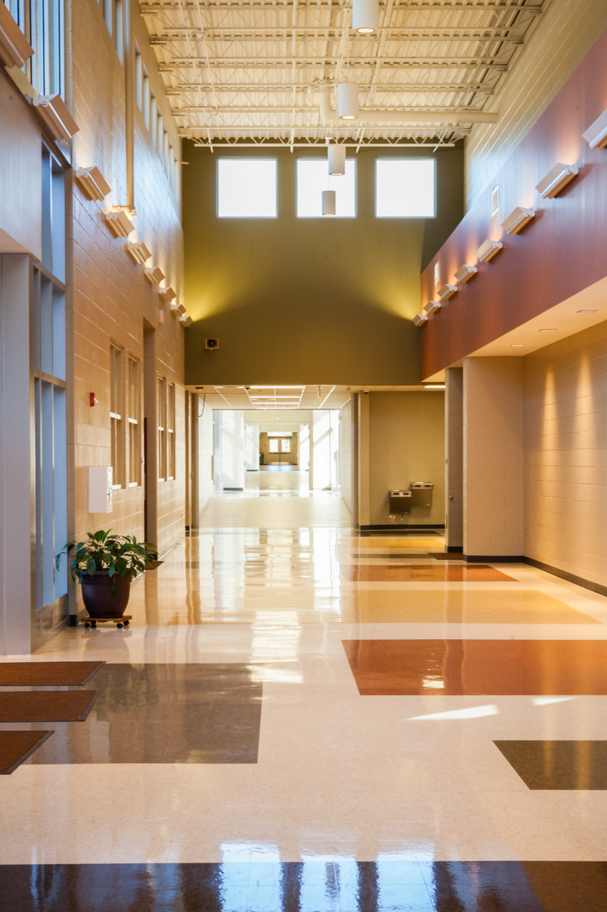 The 2015-2016 school year for Caldwell County students is almost at an end.  For CBSA, it marks our first post-construction milestone with the New William Lenoir Middle School for Caldwell County Schools.  Steve Walker, the project architect, will conduct a year-end warranty inspection on the facility after the students start their summer break.
"We love our new middle school, the first in our County's history! We appreciate the work Steve Walker with CBSA, his design team, and Hickory Construction did on this project. The project was completed on time and within budget. Steve did an outstanding job working with all parties on the project." Dr. Jeff Church, Associate Superintendent, Caldwell County Schools.  
William Lenoir was designed to replace an existing middle school built in 1940's and relocate a new middle school on property adjacent to to Hibriten High School.  With the middle school's new location, William Lenoir can share athletic facilities with the high school and busing is simplified.  The $13.8M middle school has a core capacity of 750 and a student capacity of 600.  The design includes traditional construction for longevity and durability as well as sustainable design features to minimize maintenance and energy costs for the system.
For more information on this project or additional projects designed by CBSA, please contact our office at info@cbsa-architects.com or 828.322.3403.