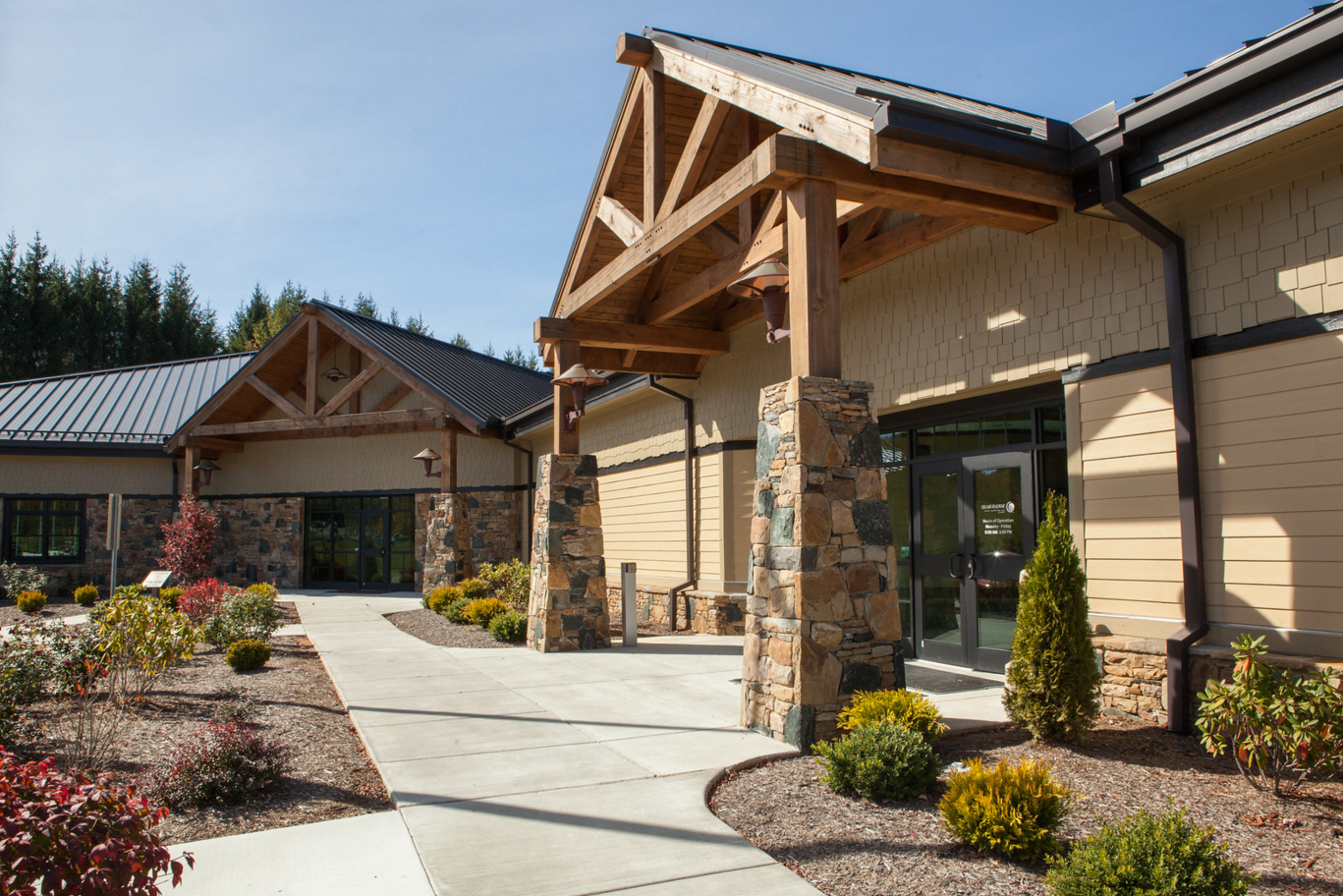 CBSA has been excited to watch the growth of Blue Ridge Electric and assist with their architectural needs.  Our latest design projects are even closer to home. Blue Ridge Energies is opening two propane and natural gas distribution offices in Morganton and Conover.  Glenn Grubb, Director of Purchasing and Facilities, has asked our firm to help upfit the existing sites and structures.
Our first designs for Blue Ridge Electric Membership Corporation was in the 1980s for their Corporate Office in Lenoir.  Since then we have been fortunate to design both new construction and renovation projects for the company. Our recent renovation and addition to the Watauga District Office was recognized by the Boone Chamber of Commerce as Most Improved – Large at their annual Architectural Awards ceremony.
Most Improved – Large: Blue Ridge Electric Membership Corp.
Wonderful use of building materials including stone, shingle siding
Complimentary metal roofing creating an attractive new facade on entire building
Good landscaping adds to overall appeal
Created a heated garage and wonderful community room
The exterior finishes and style of the Watauga District Office was patterned after the Ashe District Office, designed by Architect Ernie Sills with our firm.  The new Ashe facility was designed with a craftsman feel to compliment the beautiful site the company chose in West Jefferson, North Carolina.  Ernie designed the Watauga Office, located in Boone, North Carolina, to have the same feel as the Ashe Office but also accommodate site restraints and local agency requirements.  Our firm was excited that the Boone Chamber chose to recognize the significant exterior renovations to the office.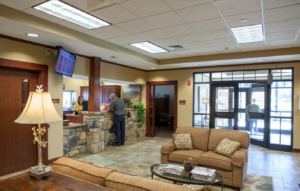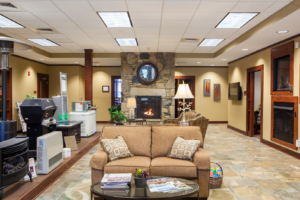 Although the changes to the Morganton and Conover sites will not be as extensive, CBSA is excited to see Blue Ridge heading east and offering more services in our immediate area.  For more information on Architect Ernie Sills or our firm, please contact info@cbsa-architects or 828.322.3403.